We're proud to announce that we are now offering customers the option of Witter or Westfalia tow bars depending on their vehicle and type of tow bar required.
Our new partnership with Witter / Westfalia means that owners of German vehicles can now have a tow bar fitted that matches the factory fit towbar for their vehicle. This is great news for VW Transporter owners wanting a bar that looks great and keeps the look of the vehicle original.
For those who don't know, Westfalia are the OEM tow bar suppliers for the following manufacturers, AUDI / BMW / MINI / VAUXHALL / NISSAN / TOYOTA / LEXUS / MERCEDES-BENZ / HONDA / PEUGEOT / CITROËN / VW / SEAT / SKODA / FIAT / ALFA ROMEO / LANCIA / HYUNDAI / KIA / PORSCHE / FORD MOTOR COMPANY / FORD / LAND ROVER / MAZDA / MITSUBISHI / RENAULT.
So, if you're looking for a quality OEM tow bar then you're in good hands.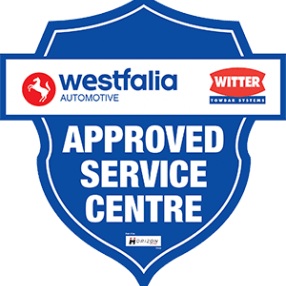 With our trade partnership with Witter we are also able to offer the Witter / Westfalia tow bar range for those wanting to home fit or for trade fitting. If you're looking for a Witter / Westfalia branded tow bar then contact us with your requirements.
If you're looking for tow bar fitting then you now have two options available. Book your fitting with us directly or book us to fit your tow bar through the Witter website. Once you have selected your tow bar and wiring configuration you will be able to choose Ultimate Towbars listed when selecting a fitting company.
As you probably know, Witter and Westfalia are well known for their quality tow bar manufacturing. Having a long history of quality and service the Witter brand has been supplying customers with tow bars since 1950. Originally made in Cheshire the company moved production abroad but is now moving their UK manufacturing factory back to its birthplace in Cheshire.
We can now offer you, our customer, a higher quality tow bar range at the same competitive price.
Contact us today by calling 0114 360 7080 or by email sales@ultimatetowbars.co.uk.
Happy Towing 🙂
Team Ultimate.